HERE'S HOW TO MAKE COLOUR WORK FOR YOU
When it comes to colour, it's easy to stay in your comfort zone and stick to neutrals. But that can mean missing out on colour trends and wearing colours that work for you. Colour isn't something to be scared of and can lift your look, making you look and feel great.
Need some tips on tonal trends and how to add some colour into your outfits? Here's how to be bold with colour when it comes to men's fashion.
Work out what you like and what works for you
Sometimes, the only way to figure out which colours work for you is to try them out. This means picking up colours you'd never normally choose and seeing how they work with your skin tone, eye colour, hair colour and the rest of your wardrobe. With certain colours, it's easy to tell straight away whether they're for you or not. 
While some colours might not look or feel quite right, something in a similar tone might work for you. There may also be some colours that you're naturally more drawn to. Most colours are classed as warm or cool, and in general pair best with themselves.
Cool colours are green, blue and purple, while warm colours are red, orange, yellow, cream, brown, tan and olive. White, grey and black are neutral and pair with most things, but in fashion terms they're usually classed as cool.  Neutral colours tend to go with everything and can create a backdrop for your colour choices to shine.
What do different colours mean?
Colour trends in men's fashion often change with the seasons, but there are plenty of colours that have meaning behind them all year round. They're often associated with different feelings and personality traits, acting as a mood-booster on days when you're not feeling great, or sending out calming vibes when you need them.
 Here are some common associations with different colours:
– Yellow, orange, or other vibrant warm shades boost energy and happiness
– Blue and blue-greens are calming, stress-busting colours
– Red, pink and red-based purples are said to convey passion
– Brown, tan and beige convey natural warmth and earthiness.
– White projects cleanliness and peace.
Wondering how to add some colour trends into your wardrobe? Here are some ways to be bold with your colour choices without feeling out of place.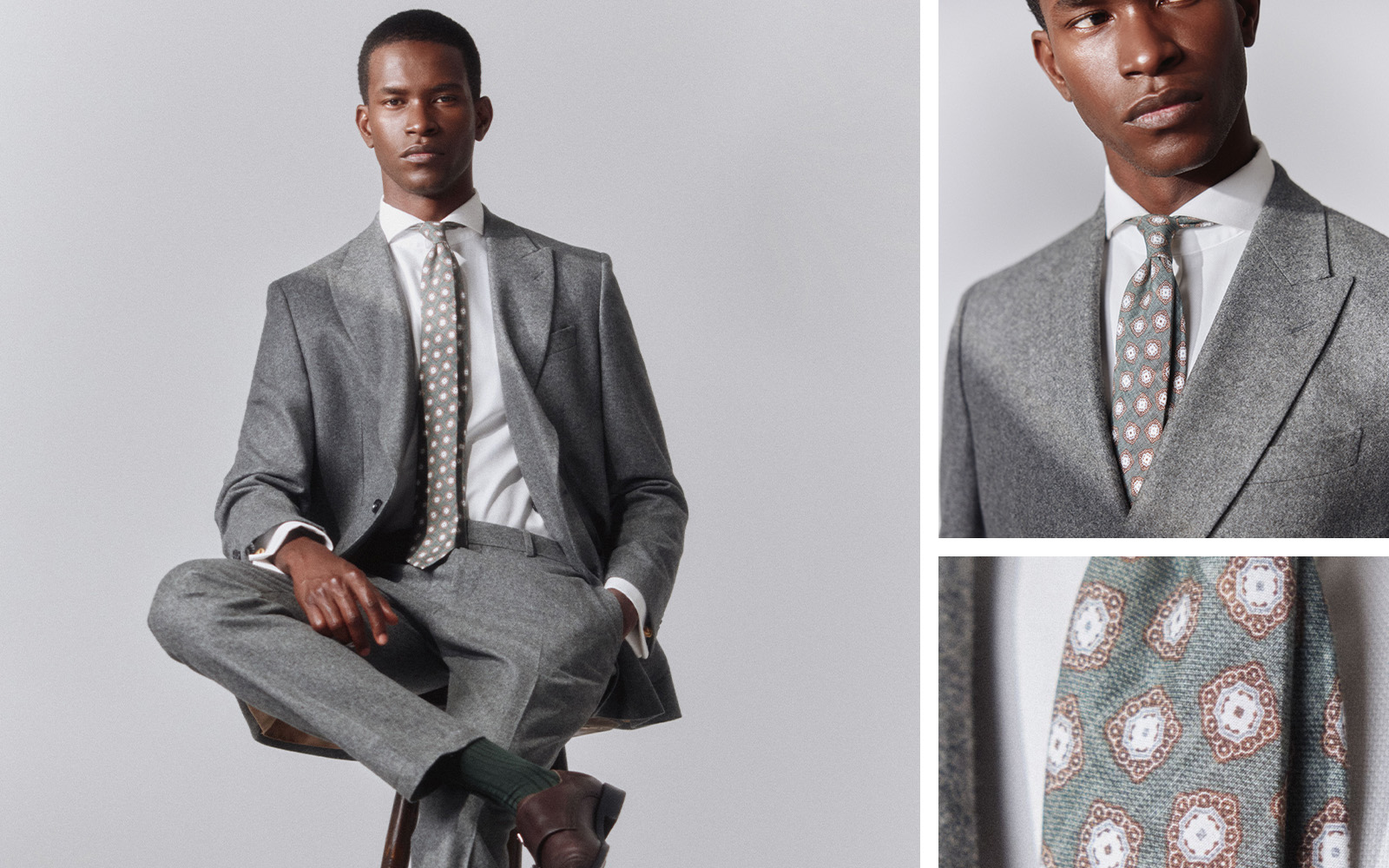 Accent colours
Not ready for colour across your whole outfit? Not many of us are, but using small accents can ease you into utilising colour in your wardrobe. Try pairing a sage flannel suit with a patterned Botinelli tie – not only does it lift the outfit, but allows you to incorporate colour in a small and subtle way. You can even try adding a matching sock or pocket square to round out the look. Alternatively, our navy brushed checked overshirt has acid green threads weaved into it – they're an understated but intentional detail that integrates a bright colour in a much softer way. 
A colour trim, print or buttons on an outfit is a great way of adding accents too – our burgundy tie dye shirt is a great way of injecting a shot of colour into a muted outfit. Or how about designing your own trims? With a Custom Made suit you can choose it all, from colourful linings right down to the colour we stitch the button holes with.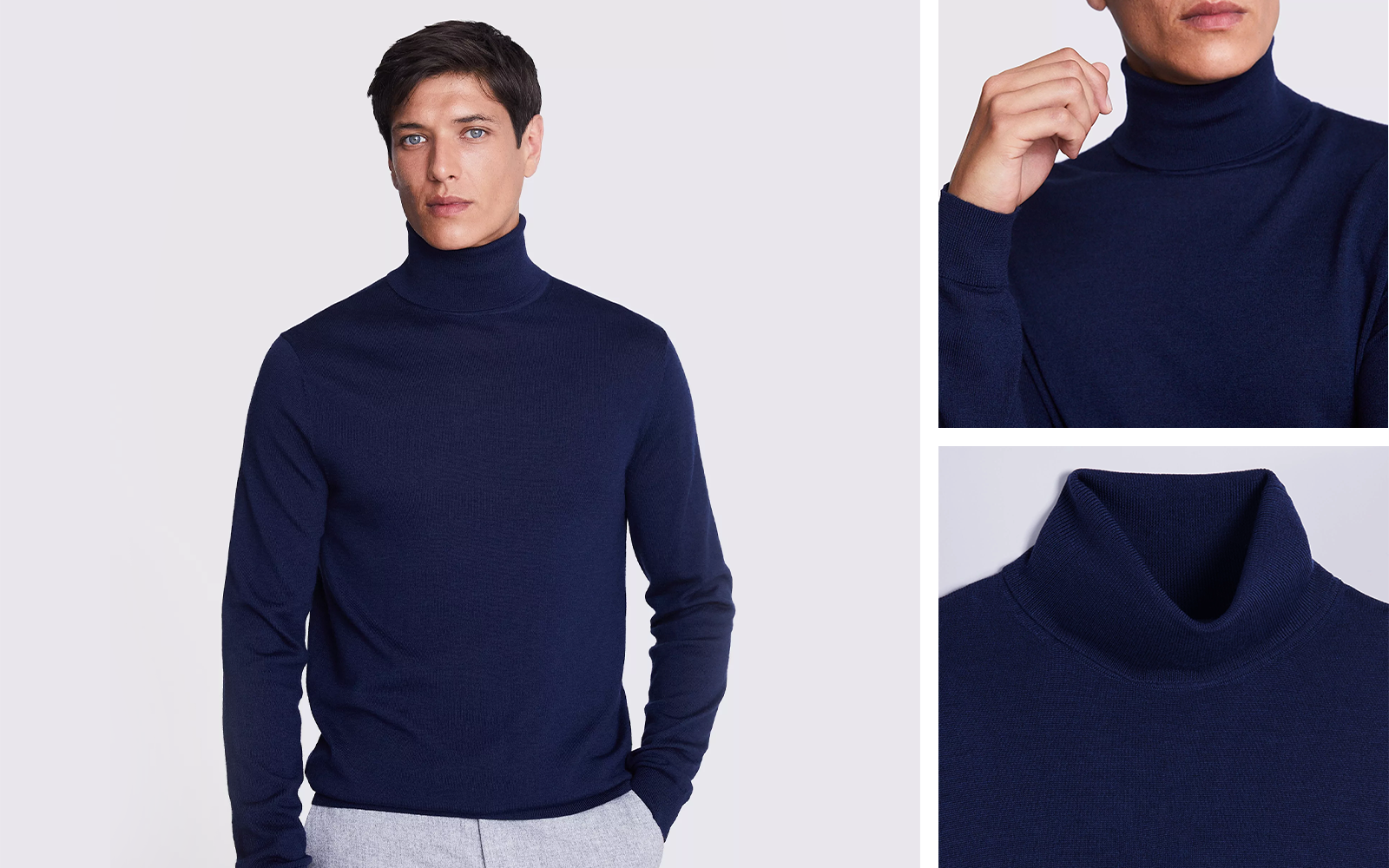 Colour blocking
If you haven't heard of colour blocking, you might find it a surprisingly easy way to be bolder with colour. It involves pairing solid blocks of colours together – they might contrast or complement each other, but the key is to create distinct areas of solid colour. It's bold, fun and adds a little extra to an outfit, especially if the rest is neutral. You can layer up and draw attention to different parts of your outfit. A deep blue roll neck with a neutral trouser can uplift a day look, and can easily transition into an evening outfit too.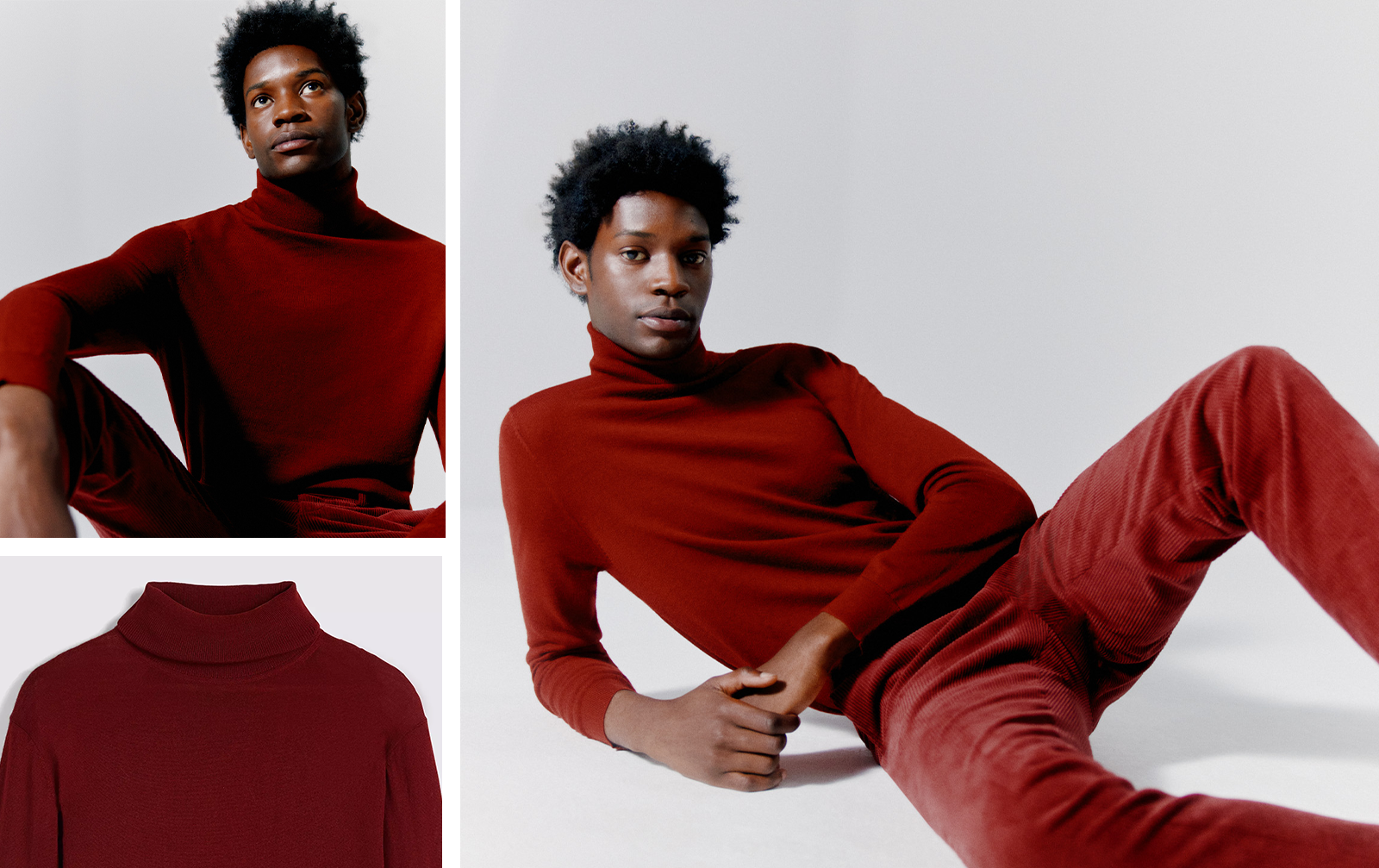 Tonal colour
Tonal dressing is up there with one of the easiest but most impactful ways of adding colour to your look. It's about choosing a hue and committing to tonal variations throughout your outfit. Pair a red roll neck with suit trousers, and throw over the matching jacket for a vibrant yet sophisticated look. The different shades all work together to create a look that's full of colour but looks intentional.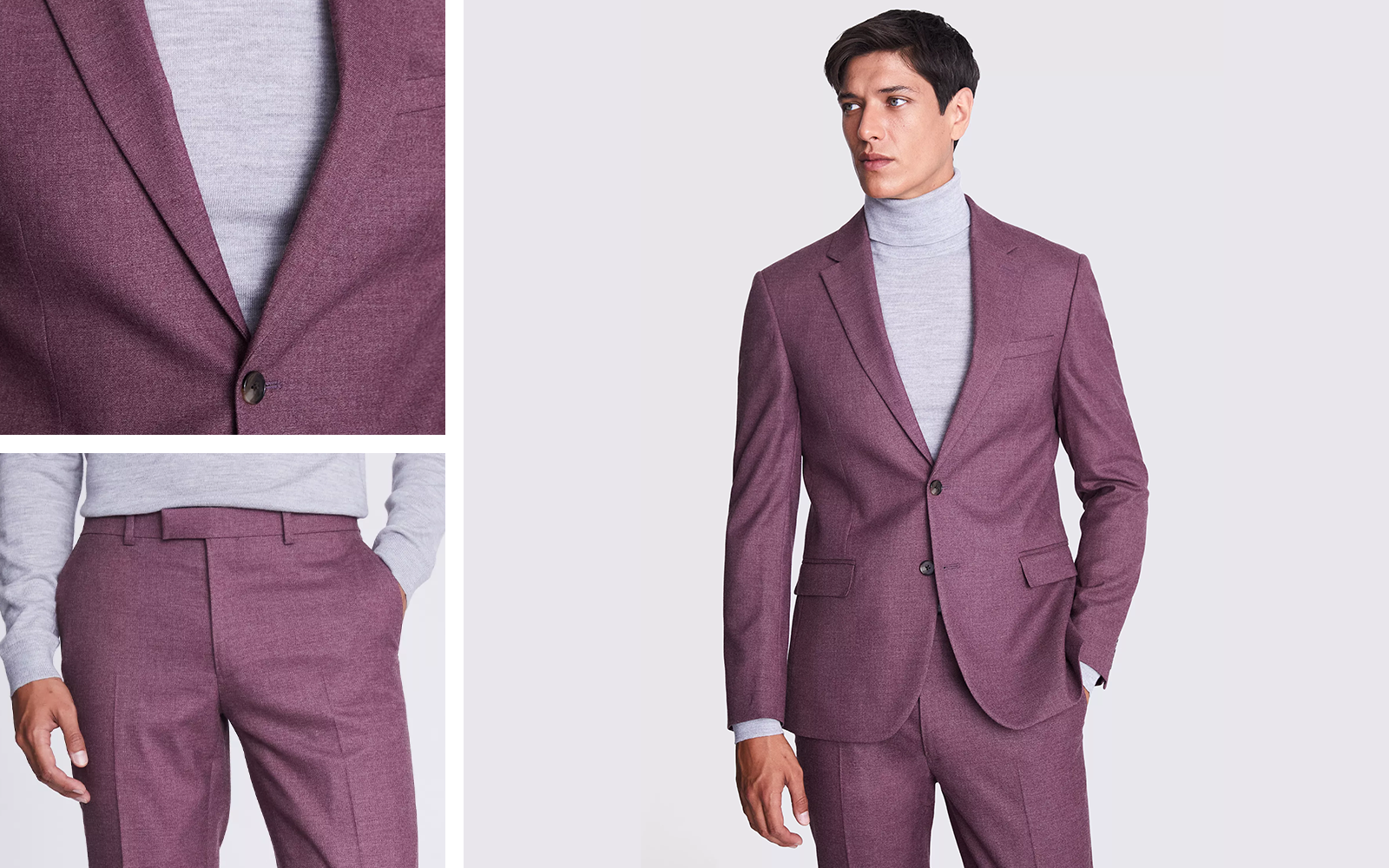 Coloured suit
There's nothing wrong with a black or navy suit, but today's tailoring comes in all sorts of interesting shades. If you're new to colourful suits, try a muted mulberry styled with a grey rollneck – the toned down berry tone is a great way to ease you into colour wear. You could also swap your navy two-piece for a powder blue flannel to brighten things up a bit. Up for something bolder? Try a slim fit corduroy suit in red or olive for the winter months. Styled with neutral shirts and shoes, they're easier to wear than you might think and as it's double breasted, will instantly elevate a casual look. They're also bound to stand out against everyone else's classic suit colours.
Shop the latest colour trends in men's clothing with Moss.