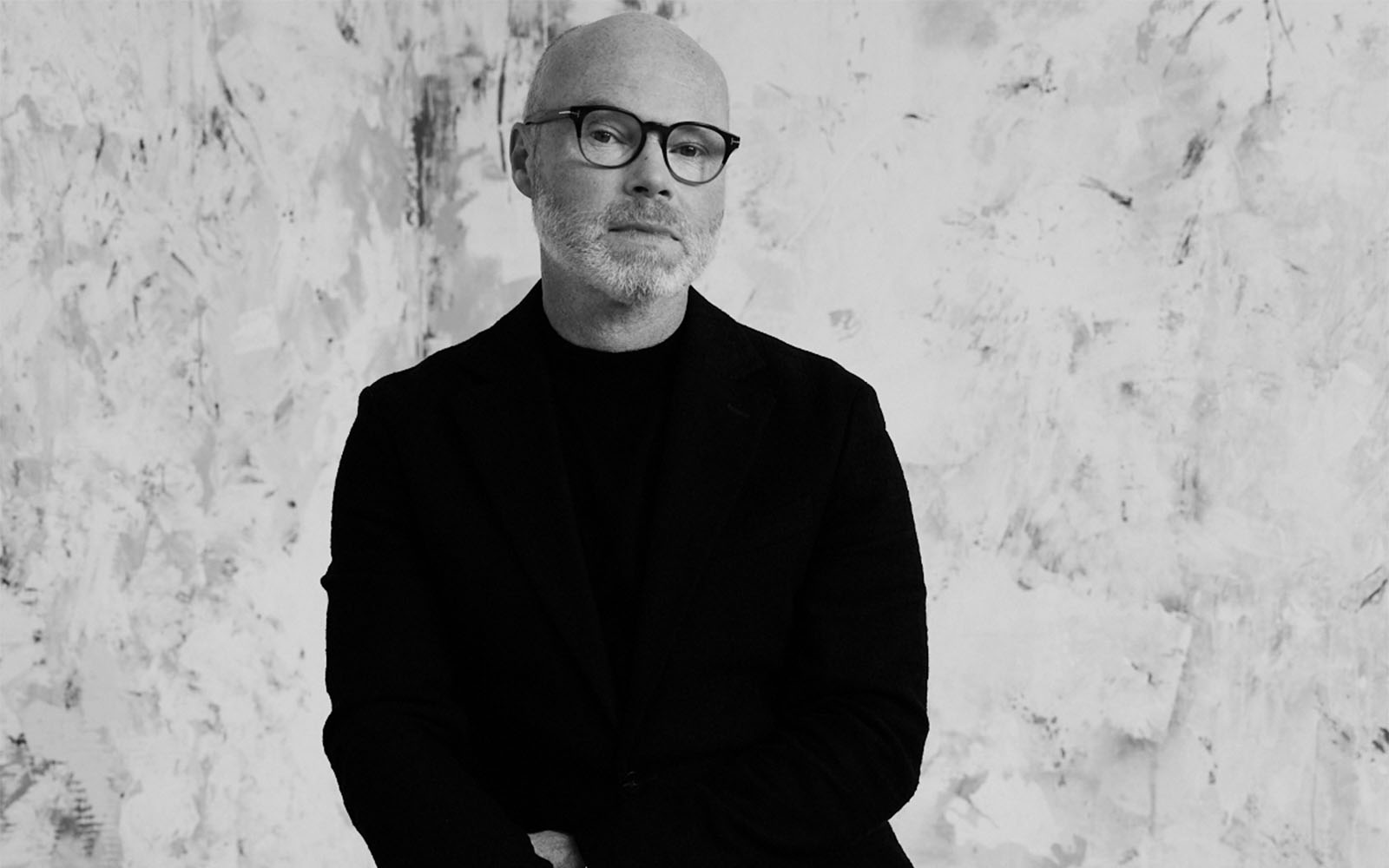 Autumn/winter 23 menswear trends
Meet Gareth Scourfield, menswear stylist to high-profile clients like Ben Whishaw and Daniel Craig – and our guest editor for AW23. Here he kicks off the season with his expert take on how we're all dressing now and the trends to take note of for the season ahead.
Men's shopping habits have undergone pretty sizable changes over the last few years, not least as a result of the global health crisis. It brought about a shift in priorities – comfort and functionality were key considerations as people spent more time at home or outdoors and engaged in remote working. As a result, the pieces that made up the traditional wardrobe 'script' of some gym kit, a spattering of comfy weekend gear and a few neat hangers of work suits were either worn relentlessly or made redundant overnight. It highlighted how inflexible most of our wardrobes were before the pandemic.
And now, our lifestyles continue to evolve and will have a big influence on what pieces we choose to buy and how we wear them.
So what does that mean for this season? The main narrative for autumn/winter 23 is to find flexible, adaptable clothing that you can dress up or pair back for a number of occasions. There's a renewed focus on the quality and longevity of pieces. Many of us want to live simpler, more responsible lives. More of us are choosing to consume less and curate more.
While hanging tight to the comfortable and practical clothing we've lived in these past few years is still a priority, the new season is delivering with more style, developed detail and finer fabrics.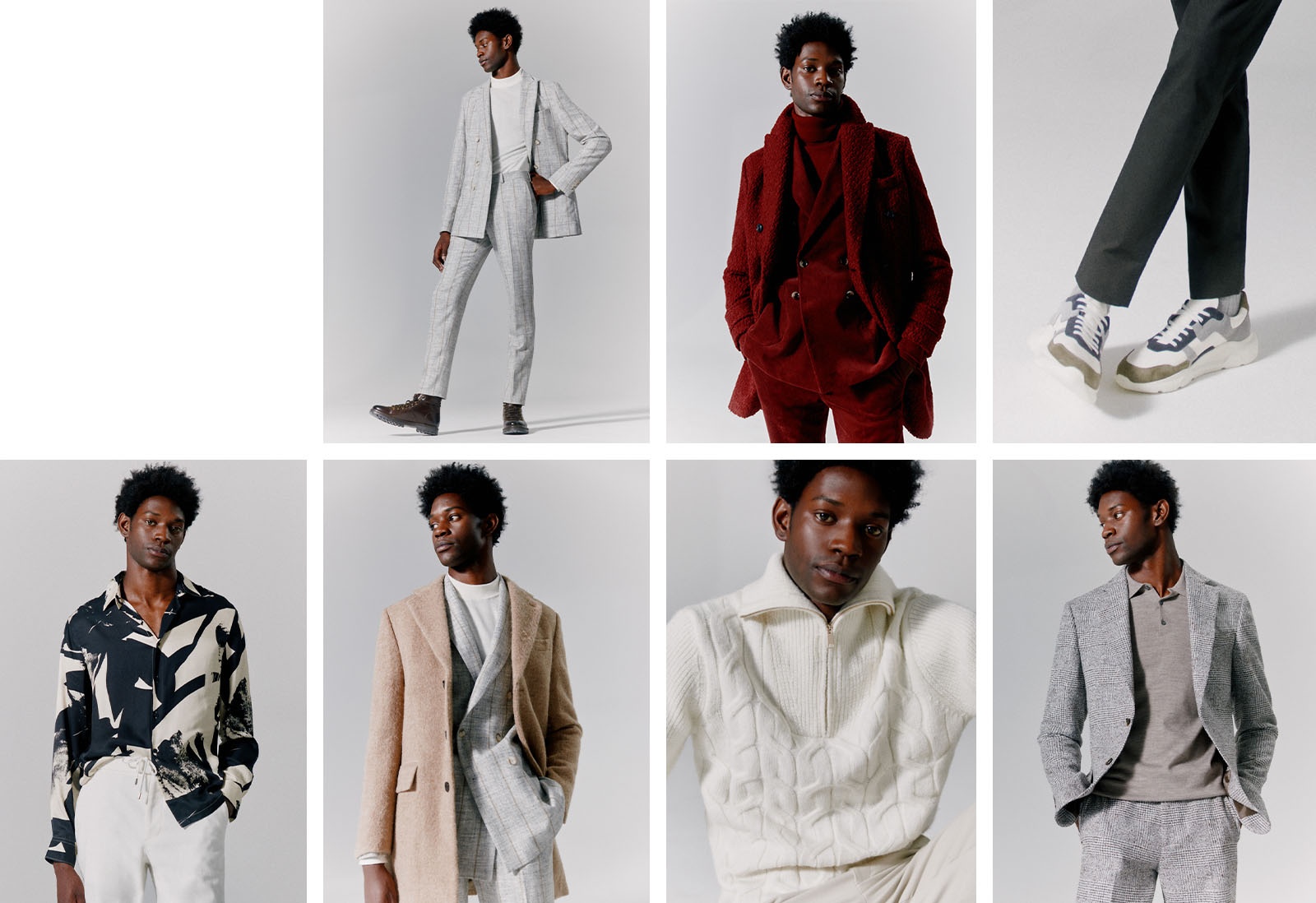 So what are the key trends men will want to buy into this coming autumn/winter season?
Expect to see a resurgence of bold colours and patterns in menswear. Rich tones like ruby reds, vivid greens and deep blues will enrich outfits. Additionally, checks, plaids and pinstripe patterns will make a strong comeback, adding some heritage charm to our wardrobes. In terms of silhouette and style, oversized coats and casual jackets will be popular choices for outerwear this season. Layering will also play a significant role in creating stylish looks – think chunky cable knit sweaters paired with overshirts or corduroy blazers over fine knitwear.
The soft tailoring trend continues to gain momentum for AW23 as we all increasingly prioritise clothing that lets us move freely while maintaining a polished appearance. These relaxed-fit suits feature lighter-weight fabrics, unconstructed shoulders and looser silhouettes, offering a more laid-back approach to traditional tailoring. The emergence of the 'quiet luxury' trend looks set to continue – think well-tailored pieces, premium fabrics and really great accessories. The best pieces this season will ensure minimal effort with maximum ease. There's also a desire to dress up again and with the social scene and life-affirming events firmly back in place, men are wanting to be braver and bolder with their fashion choices.
Let's dive into my pick of men's AW23 trends in a little more detail.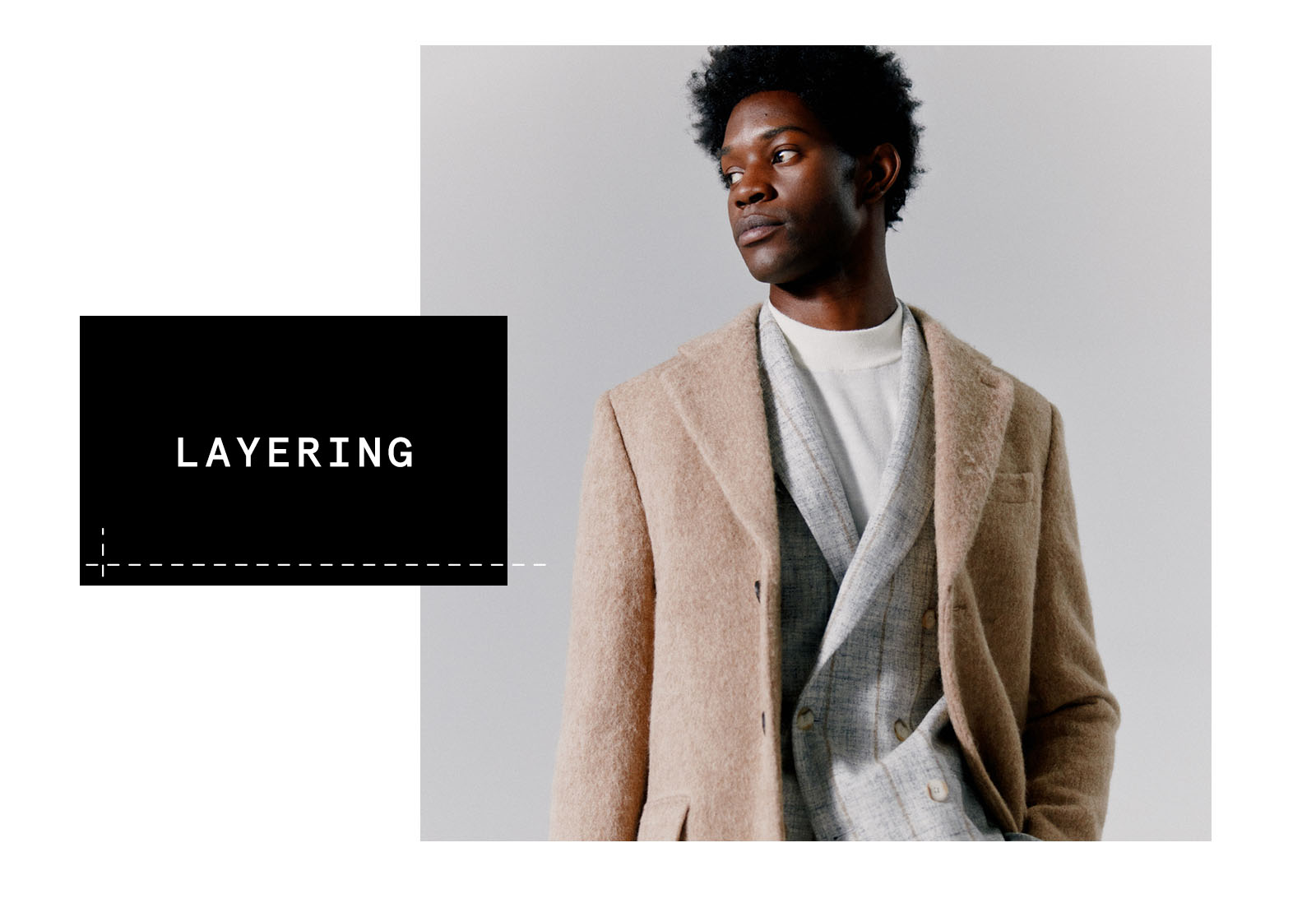 Layering with purpose: elevate your look and stay warm
Layering is an essential seasonal trend. By combining multiple garments, you create depth and visual interest. Try an oversized sweater, a fine-knit cardigan or a flannel overshirt layered with tailoring and coats. This not only adds warmth but adds dimension to the overall look too. Increasingly popular, the layering trend embraces a relaxed and comfortable aesthetic, allowing us all to experiment with different proportions and textures.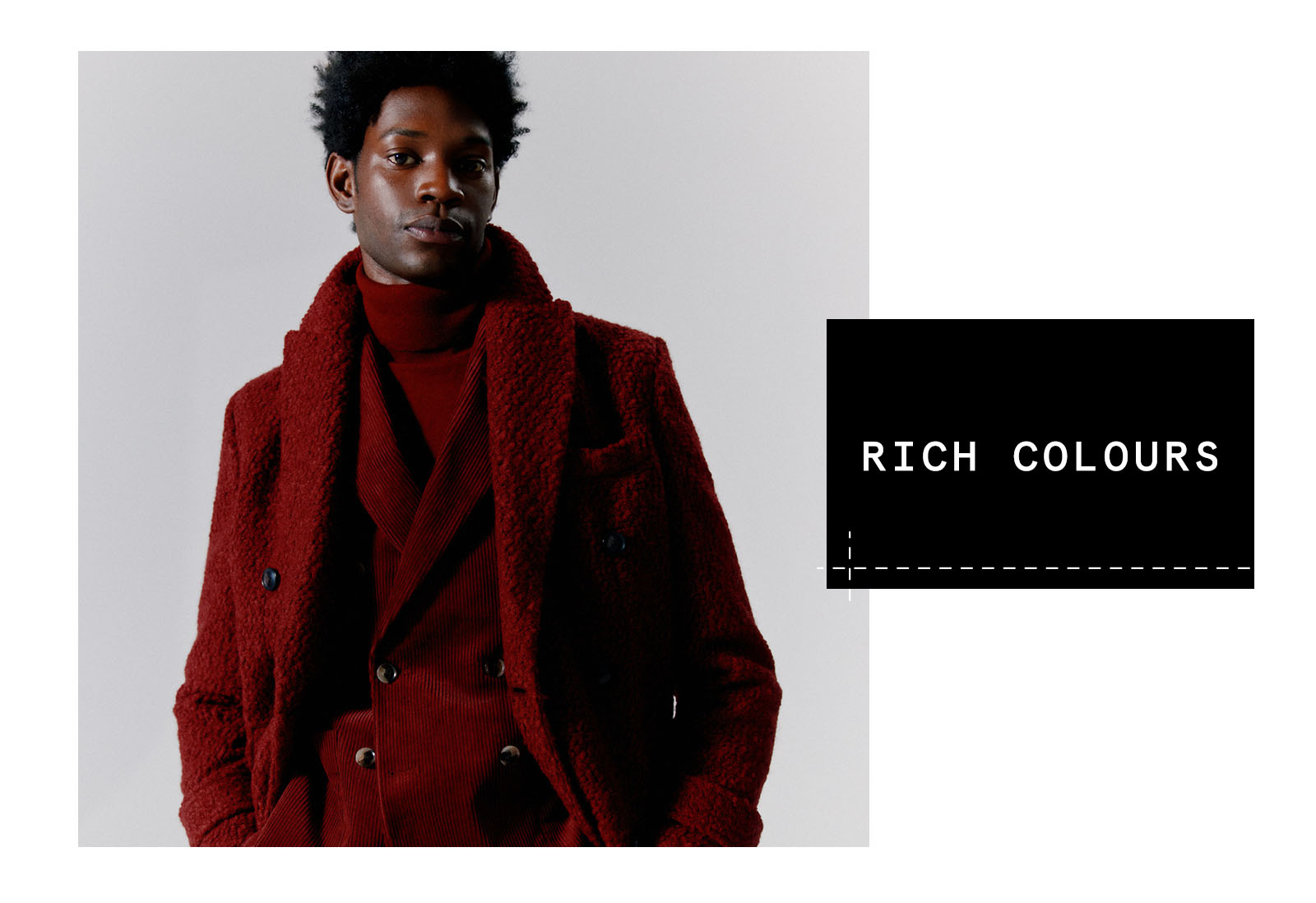 Rich colours and textures: embrace the seasonal palette
The colour red will undoubtedly take centre stage during this season. From bold scarlet hues to deeper burgundy shades, incorporating red into your wardrobe will inject energy and confidence into your style choices. Plaids and corduroy continue their reign as timeless patterns in menswear. Whether it's a cord blazer or a check overshirt, these patterns and textures add depth and visual interest to any outfit. Experiment with different colour combinations and scales to create unique looks.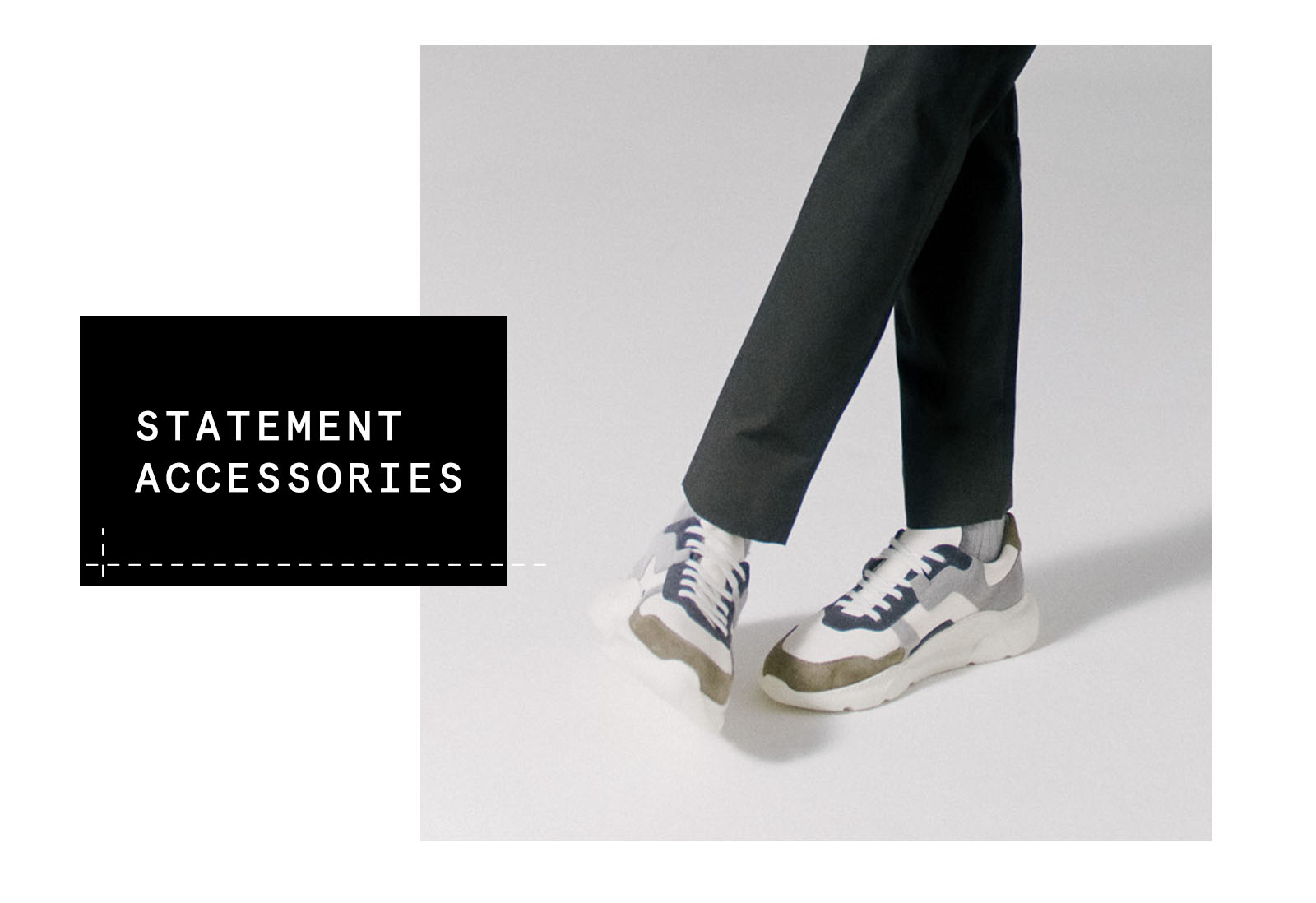 Statement accessories: take your outfit from ordinary to extraordinary
Accessorising plays a crucial role in completing your look. Experiment with different textures and materials, such as silk pocket squares or patterned ties, to add personality and flair to your outfit. Don't forget about the all-important footwear – go for smart sneakers or hiker-style boots for a look somewhere between casual and sophisticated. Winter gives you extra opportunities to switch up your style with neat knitted beanies and oversized wool scarves.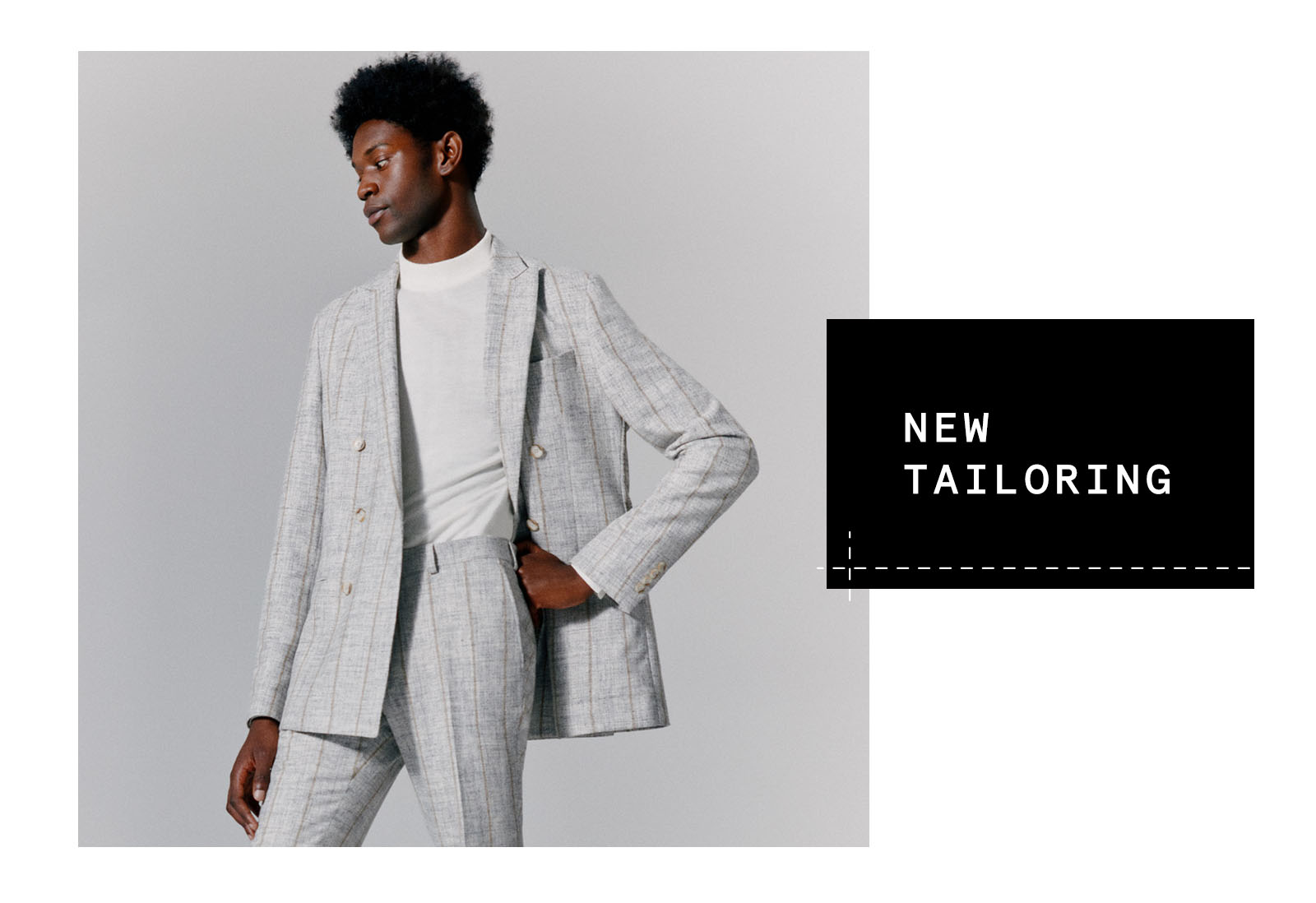 A new take on tailoring: update your formal looks for the colder months
The double-breasted suit will continue its resurgence in popularity. This tailored silhouette makes any outfit more refined. Whether it's a structured blazer or an overcoat, double-breasted jackets are versatile pieces that can be dressed up or down according to the occasion. Deconstructed suits present a fresh take on traditional tailoring. With their relaxed silhouettes and unstructured designs, these suits offer both comfort and contemporary elegance. Selecting a deconstructed suit means you can maintain professionalism while easily embracing tailoring's move into a more casual profile.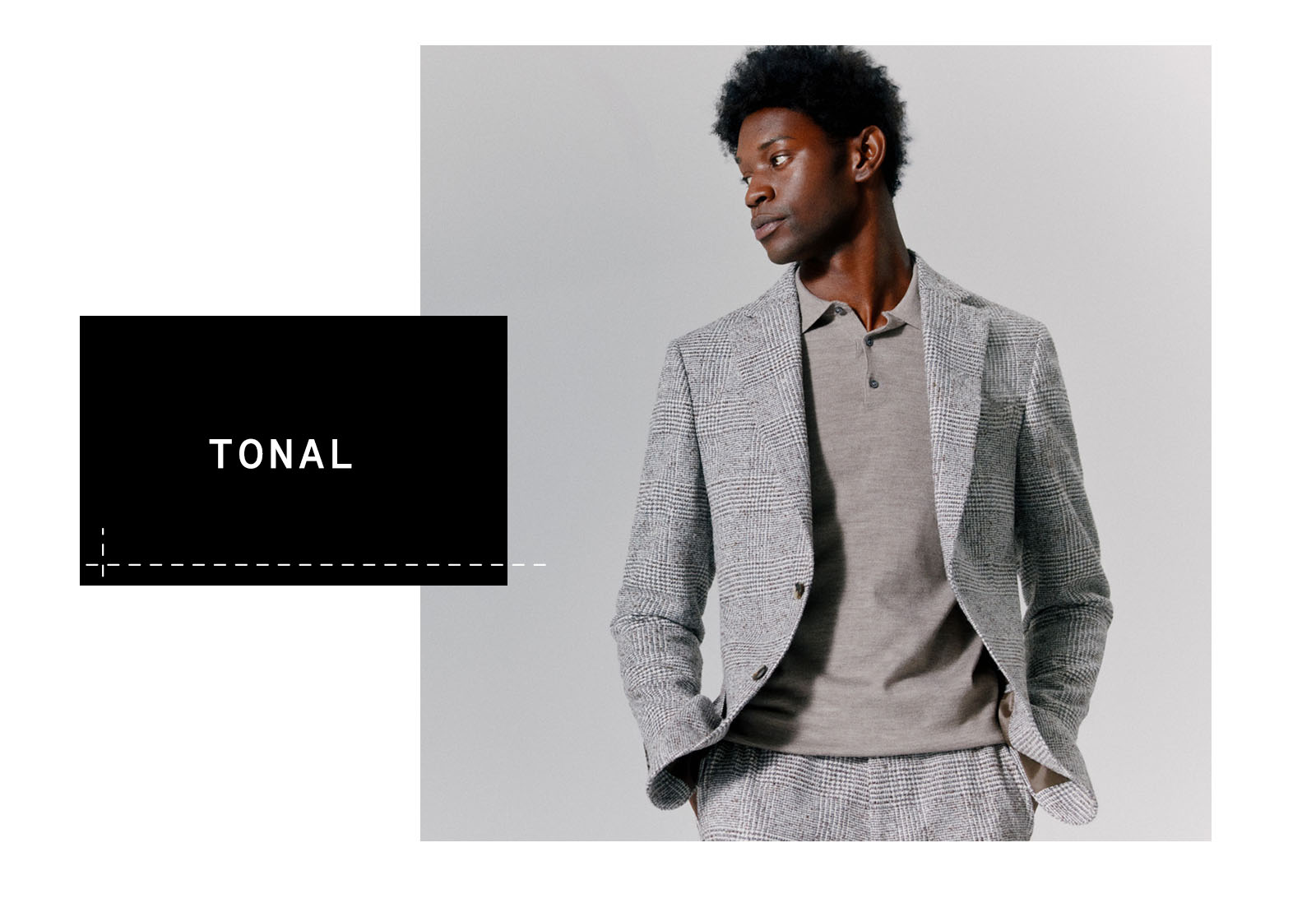 Totally tonal: keep it simple with a single-colour outfit
Tonal outfits are set to be a major trend, with cohesive looks that feature various shades of a single colour. This minimalist approach makes it easy to mix and match your options while always maintaining a put-together appearance. Camels, creams and neutral tones are one of the strongest tonal combinations of the season to layer up in. It's part of the quiet luxury trend, which is all about being thoughtful with our style choices. A refined colour palette goes hand in hand with buying fewer, well-made pieces that you'll wear long beyond the season.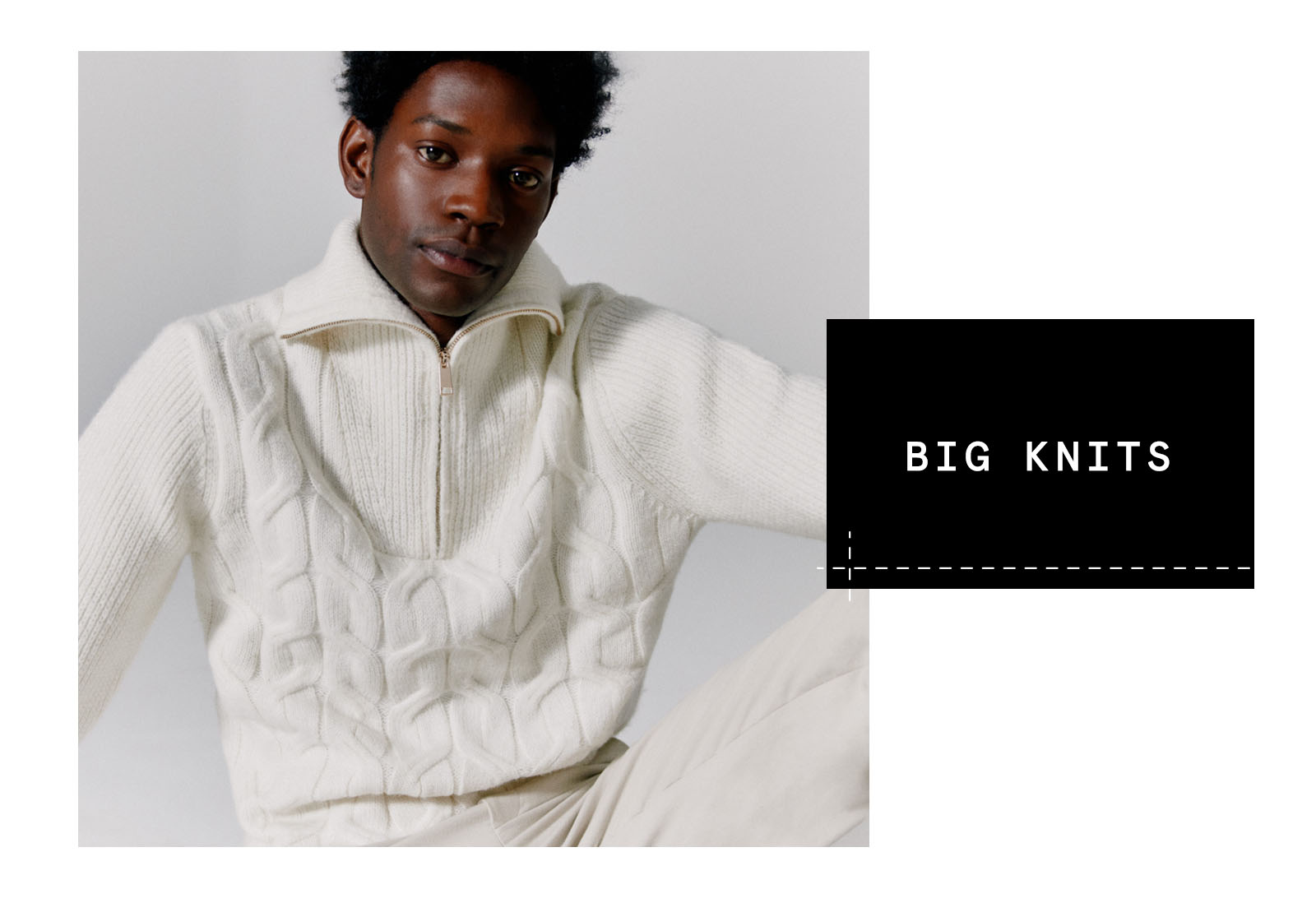 The big woolly story: how to wear the best knitwear this season
Big knitwear offers a unique blend of comfort, style, and versatility. With its loose fit and relaxed silhouette, it delivers a cosy and relaxed look that's just right in the colder seasons. One of the advantages of big knitwear is its ability to layer effortlessly or stand proudly on its own. You can pair it with a simple t-shirt or dress shirt for a casual yet put-together look. But many of the bold cable knit styles this season look great on their own too, making for a strong design statement. And even finer knitwear allows for creative styling options. From earthy tones to vibrant hues, there's no shortage of options when it comes to finding men's knitwear to suit your taste.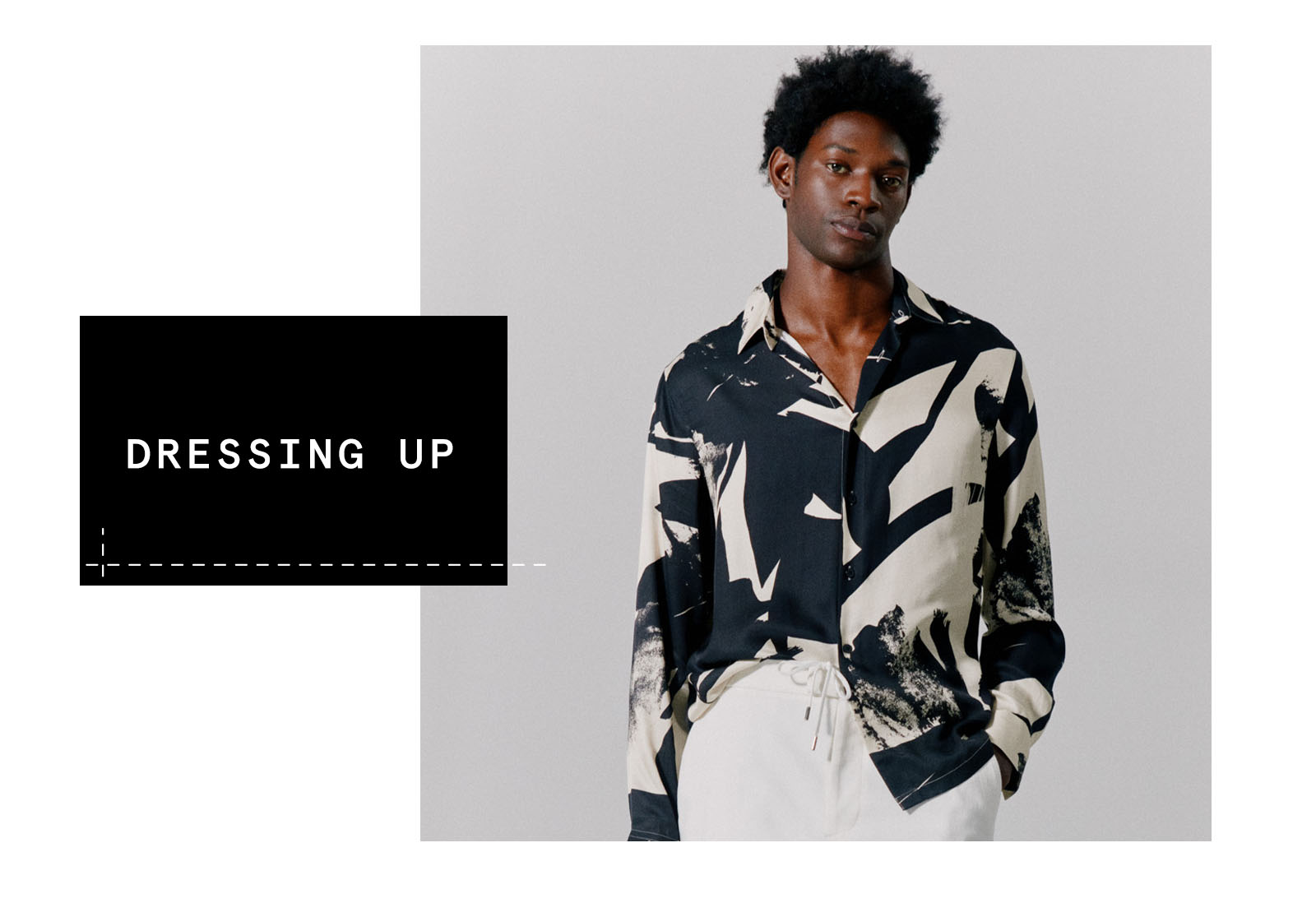 Amplified after-dark style: grab the opportunity to dress up
It used to be that we dressed smartly during the working week and were more relaxed on our days off. But with casual's influence on the way we dress day-to-day over the last few years, it's now the weekends that present our best opportunity to dress up. And evening style offers endless possibilities for creativity and self-expression. Whether is a bold print shirt tucked into tailored trousers in a very understated, louche way, or a tailored suit softened with a polo knit or smart wool overcoat, it's the subtle shift in bringing texture and finer fabrics into the styling mix that will truly elevate your look. This season, let go of any self-doubt or hesitation and embrace the joy of dressing up again.