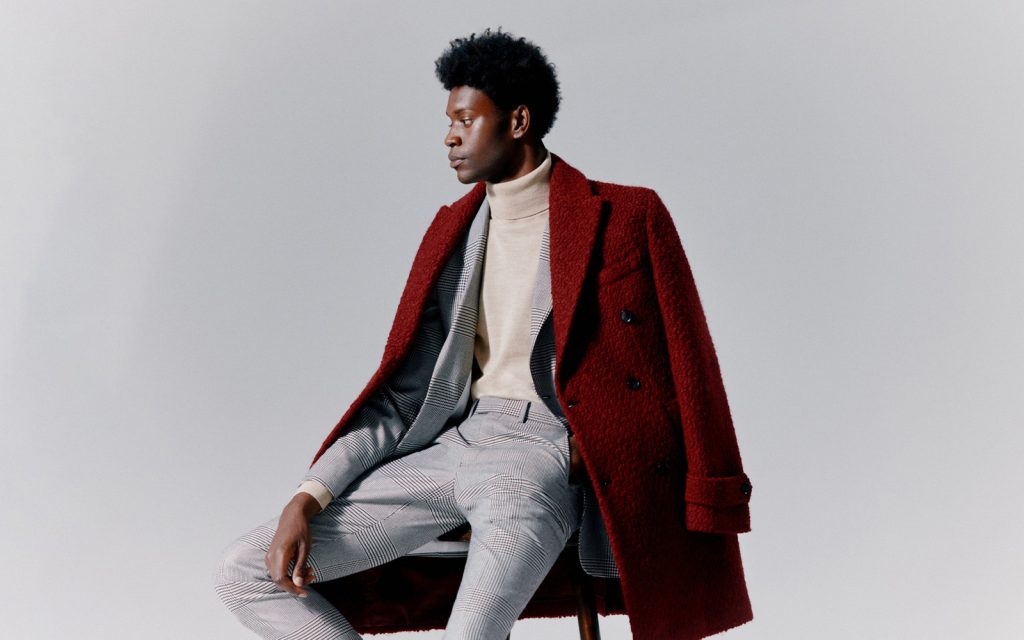 HERE'S HOW YOU WEAR A JUMPER UNDER A SUIT
Wearing a suit with a jumper is a great way to get more mileage out of it, especially when the temperatures start to drop and you know you'll needed that extra layer. You'll still feel pulled together but the overall look is cleaner than it would be with a shirt and tie. Comfier too. This is how you do it.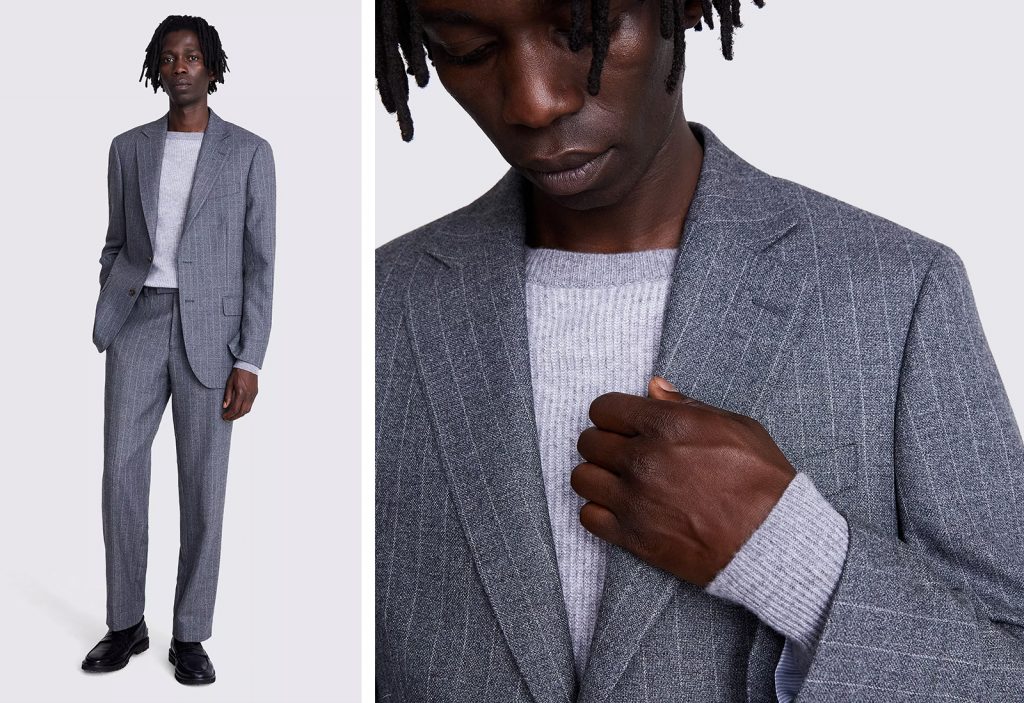 A crew neck jumper is your easiest route into the look. Our take is crafted from 100% cashmere for an incredibly soft handfeel and incredible warmth-giving abilities. Match its easy elegance with a roomier-cut suit in super 100s wool, like our grey stripe suit.
A rollneck will take it up a notch with all the ease of an open-neck shirt but a more streamlined feel (and, of course, more warmth). Alternatively, a knitted hoodie gives a casual air to smarter pieces like a suit jacket or tailored overcoat.
When it comes to your jumper's fabric, our shout is wool in all its forms. It's lightweight and breathable, but with its heat-regulating properties, it'll still keep you warm. Choose a fine-gauge knit in a fairly slim profile so it doesn't bunch up under your jacket. You can still wear a heavier knit under a blazer, but just make sure the sleeves don't end up too snug. Our roll and mock necks are made from a super-fine merino wool with added flexible fibres that help our knits retain their shape.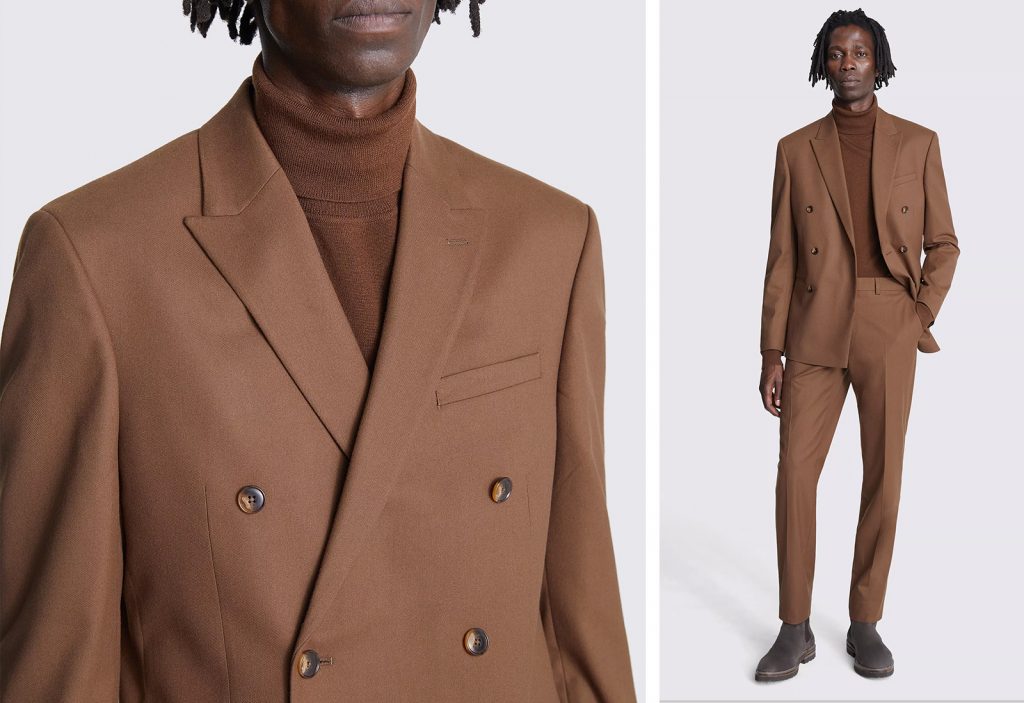 As for colour, you've got options. You can go for contrast, like a white mock neck in place of a shirt under your weekday black or navy suit. A black jumper will always look refined under brown or grey tailoring. Or you can go for colour-code your look with similar shades layered together, like our chestnut roll neck and copper double-breasted suit.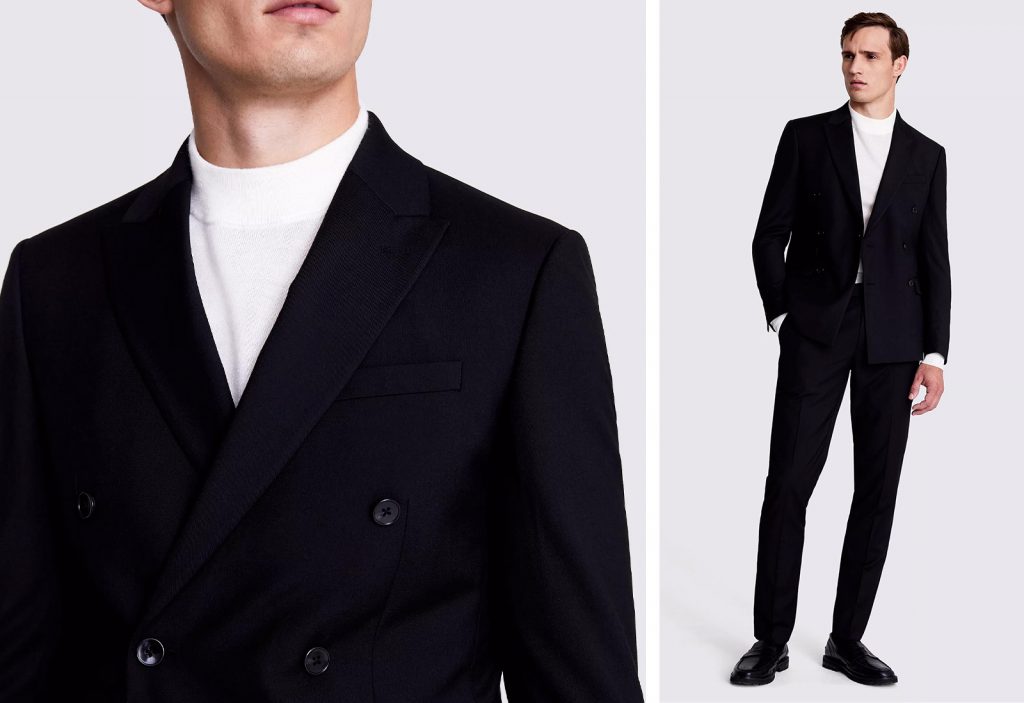 Whichever jumper and suit combo you go for, make sure you can see both pieces fitting into your wardrobe separately. Got a wedding this summer? You can probably wear the suit to that. Want to be extra warm on an outing at the weekend? Grab that new jumper. Look to invest in the right pieces that work with what you've already got, not against it. It'll make getting dressed so much easier.